Things to consider when booking hotels online
If you are planning to go somewhere for a vacation or a business trip the first thing you have to do while planning your trip is to book a decent hotel where you might not have to suffer from the much feared "hotel horror story". When booking a hotel online, one might get extremely paranoid and assume to tackle the worst situation when finding someone's horror story about bed bugs and filthy rooms and other disturbing discoveries. There are a few things that you should consider when booking a hotel online to avoid the episode of horror story happening to you. Make a list and consider the things we are going to tell you.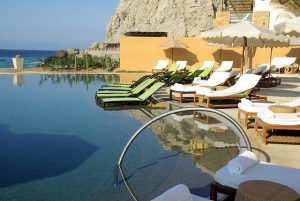 The first thing that you need to consider is the "Accessibility and location" of the hotel. If you are going on a vacation, then try to find a hotel in the city which is located near the tourist spots, shopping centers or picnic places while in case if you are on a business trip, try finding a hotel that is near your workplace. You should take into account whether the hotel is easily accessible by public transport or by any other means. Try searching the address using a Google Map and look for the places and roads in the vicinity of your hotel.
The second and most important thing is the "Expenses". Always compare the rates first and then make your decision. Various sites help you to compare the rates for a room at different hotels. Try to find your desired room at the lowest possible cost so it is not heavy on your pocket.
Thirdly, you should look for "Services and facilities" that a hotel offers. Check the website to see if they have mentioned their services and facilities, which they provide. Check if they have a good internet facility, room service, parking facility, and other basic services. If you are on vacation with kids, try searching for hotels with swimming pools or kids' play areas.
Always look at "star-ratings and reviews" before you make your reservation. The websites might have a customer section where people who have already stayed might have given their feedbacks, which can be a valuable source to assess the quality of the hotel. You can look for reviews on social media and people's views on different websites too.
Look for pictures and photo gallery pages of the hotel's website or browse the images of the hotel and its rooms so that you can get a good view of what you are going for. Check to see if there are any social media pages or pictures that people have shared of their stay at the hotel.
Make sure that the hotel website is real and not a scam. Do check for the reputation and status of the hotel in the city. Try finding any kind of information and public views you may find and try calling the hotel to make sure that it is real before you make your reservations.